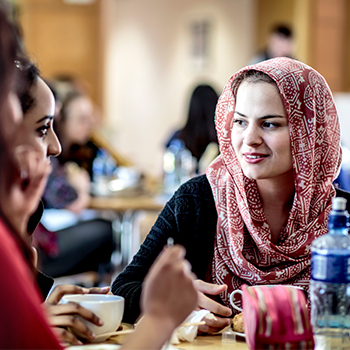 So, Christmas Day is nearing and you have finally reached the promised land of being able to get home for the holidays. Before you start to think about lazy days on the couch and all the different kinds of food you are going to enjoy, make sure that you have everything in order. Here are the fifteen key things to remember before going home for Christmas!
Book your travel tickets as soon as possible, the earlier you get your travel sorted, the cheaper it will be and the more options you will have to pick from.
Get as much work done as you possibly can before calling it for the holidays. Christmas will be much more enjoyable if you don't have the thought of work hanging over your head all the time.
Try not to over pack for your journey/stay. If you are going home for the holidays, you family will have many of the creature comforts and essentials that you need. Just pack clothes, gifts and devices!
Shop online for presents, pick the gift-wrapping option, and have them delivered to the family home you are travelling to. That way, you won't have to carry a huge sack with you as you travel!
Try to keep track of everything that you have bought for people, this way you can save on your finances and you won't run the risk of overbuying through forgetfulness.
Take the Christmas decorations from your own place down before you leave, so that when you return in the New Year, you won't get hit with the depressing feeling/reminder that it isn't Christmas anymore!
Make a check list and go through it a few times before you leave so make sure that you have absolutely everything you need, from your apartment keys to your phone to your favourite Christmas hat!
Turn off every single appliance that you can so that you are not wasting electricity and adding to your bills while you are not at home. You can save a healthy sum.
Make the most of your parents' home, most of all the fully stocked fridge! That is a rarity in a student home; so don't be ashamed to dive right in!
Make sure to lock up your place securely before leaving, you will be away from it for a long time, and at this time of year, burglars are especially vigilant for empty and vulnerable homes.
Don't announce to the world on social media that you are going away and therefore your home will be completely empty, you never know who might be watching.
Try not to regress to teenhood when you get home. It can be very tempting to fall back in the swing of hierarchy with your brothers and sisters, but try to be more adult!
Always check that you have your essentials, namely your phone, keys and wallet. Problems can always be rectified as long as you have these three main items.
Try to relax as much as possible when you are home for the holidays instead of constantly thinking about other responsibilities. Christmas should be a time for happiness so leave your deadline day worries at the door and enjoy the food and festivities.
And finally, be nice, not naughty! Try to avoid the pressure points that all families have that could lead to a holiday fight, save those for the soap operas and movies and instead by civil and peaceful!